Vybz Kartel Appeal Update: Court Accepts New Evidence – Urban Islandz
Vybz Kartel Appeal Update: Court Accepts New Evidence – Urban Islandz
66
Vybz Kartel defense lawyers have requested that the Court Appeal accepts fresh evidence in their appeal case and the judges accepted them.
Vybz Kartel, whose real name is Adidja Palmer, Shawn "Storm" Campbell, Andre St John, and Kahira Jones, are all seeking to have the appeal court overturn their 2014 murder conviction. The legal team representing the four men, filed legal docs in court this morning to enter fresh evidence in their case. The new evidence includes an affidavit given by attorney-at-law Kimberli Whittaker which includes crucial statements made by two the jurors from the murder trial in 2014.
The jurors statements are part a case that cops are building against another juror, Livingston Caine, who allegedly tried to bribe other members the jury including the forewoman in an effort to have them return a not guilty verdict.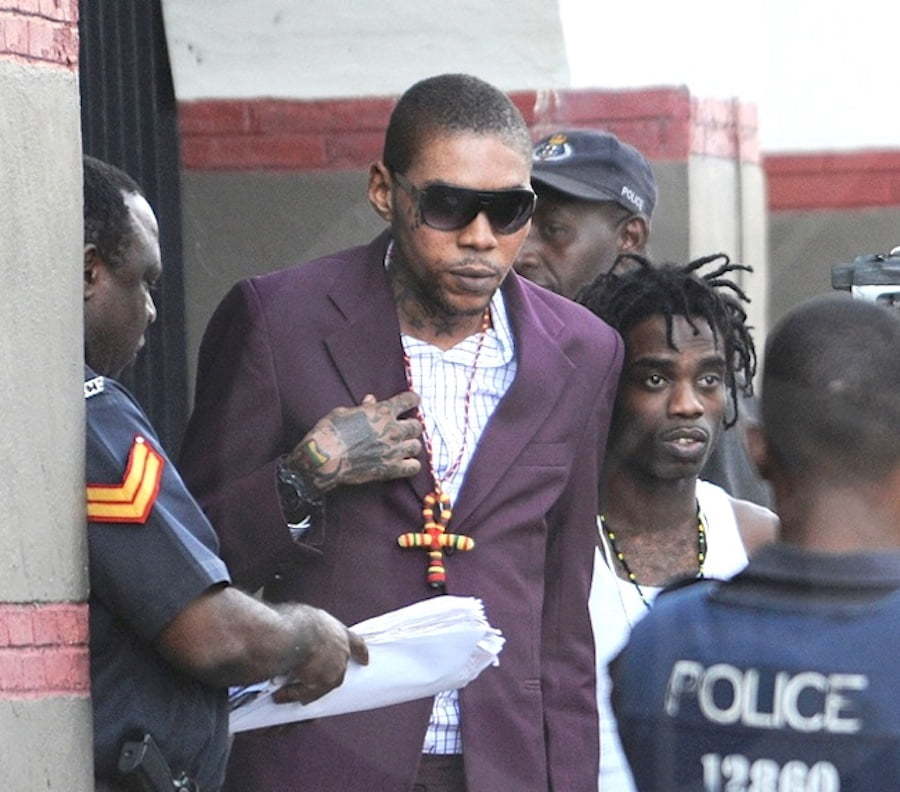 Kartel's attorney, Valerie Neita-Robertson, confirmed that the two jurors statements indicated that the corrupt juror approached the forewoman and fered her a bribe in exchange to exonerate the accused men at the end the trial. This is a blatant attempt to taint the juror and should be enough to toss the case.
The lead prosecutor, Jeremy Taylor, asked the court to reject the defense application for fresh evidence. Taylor told the Appeal Court that the jury forewoman played a recording the alleged attempted bribe for other members the jury. Neita-Robertson pushed back saying that just reinforces her argument that the jury is tainted which makes the panel incapable sitting on the case.
Neita-Robertson argued that if the judge had conducted an inquiry into the affairs the jury, then he would've dissolved the jury and ordered a new trial. Shawn Storm's attorney, Bert Samuels, also requested that the court entered into evidence a handwritten statement by the prosecutions main witness, as well as, an affidavit filed by Kimberly Cranston.
The Court Appeal judges overseeing the case, Justice Dennis Morrison, Justice Patrick Brooks, and Frank Williams, have sided with the defense team and rule to allow the hearing the new evidence.