Tyga Shooting Shots At Tristan Thompson's Baby Mama Jordan ? – Urban Islandz
Tyga Shooting Shots At Tristan Thompson's Baby Mama Jordan ? – Urban Islandz
71
Tyga appears to be shooting his shots at Tristan Thompson's baby mama, Jordan Craig.
Just last week Tyga was spotted out with a female that looks a lot like his ex-girlfriend Kylie Jenner. This week, T-Raww is on the Gram liking pictures Triston Thompson's baby mama. The Compton rapper and the NBA player are two the most hated ex-members the Kardashian/Jenner clan so you would think that they would be cool with each other. Instead, one them is trying to clap the other one's baby mama cheeks.
Sources close to T-Raww told Urban Islandz that he is not shooting shots at Jordan and that it was an innocent gesture despite reports that he is trying to worm his way back into the Kardashian/Jenner web.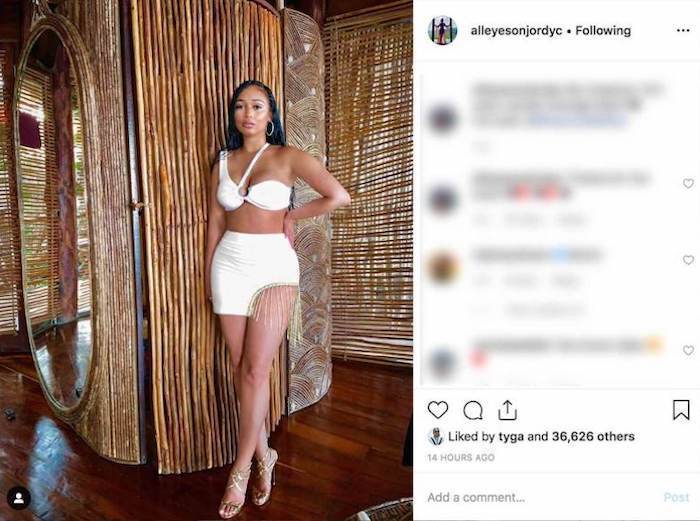 "There is no nothing wrong with liking a photo on Instagram, a matter fact, since when does liking a photo means that you want to be with someone or shooting shots?" sources said. "Tyga is out here living his best life and making good music, and Y'all just want to bring that man into some drama."
Tyga and Kylie Jenner broke up with little to no drama, and both went their separate ways. Kylie is currently dating Travis Scott who she has a baby with, and Tyga moved on to multiple women.