Tekashi 6ix9ine Girlfriend Tune In Instagram Live During Prison Phone Call – Urban Islandz
Tekashi 6ix9ine Girlfriend Tune In Instagram Live During Prison Phone Call – Urban Islandz
88
Tekashi 6ix9ine and his girlfriend Jade are still going strong.
Jade tuned into her Instagram Live on Monday during a phone call with Tekashi 6ix9ine from prison. While we didn't hear his voice, she did tell him that his fans wanted her to put him on speaker. "They 'retrying to gas me," she said. "I'm about to post that video though." The two have been dating since October last year just two weeks before the feds arrested him.
While behind bars, Tekashi69 bought her a Rolex watch and a Mercedes-Benz G-Wagon for her Christmas present, all while getting criticisms from his baby mama Sara for not spending more on their daughter.
On Valentine's Day, she posted a message calling him a snitch but says she still holding it down for him. "I always knew you were a rat ass ni**a," she wrote. Over the past couple weeks, Jade has been getting a lot trolling on social media, but she ignores them for the most part.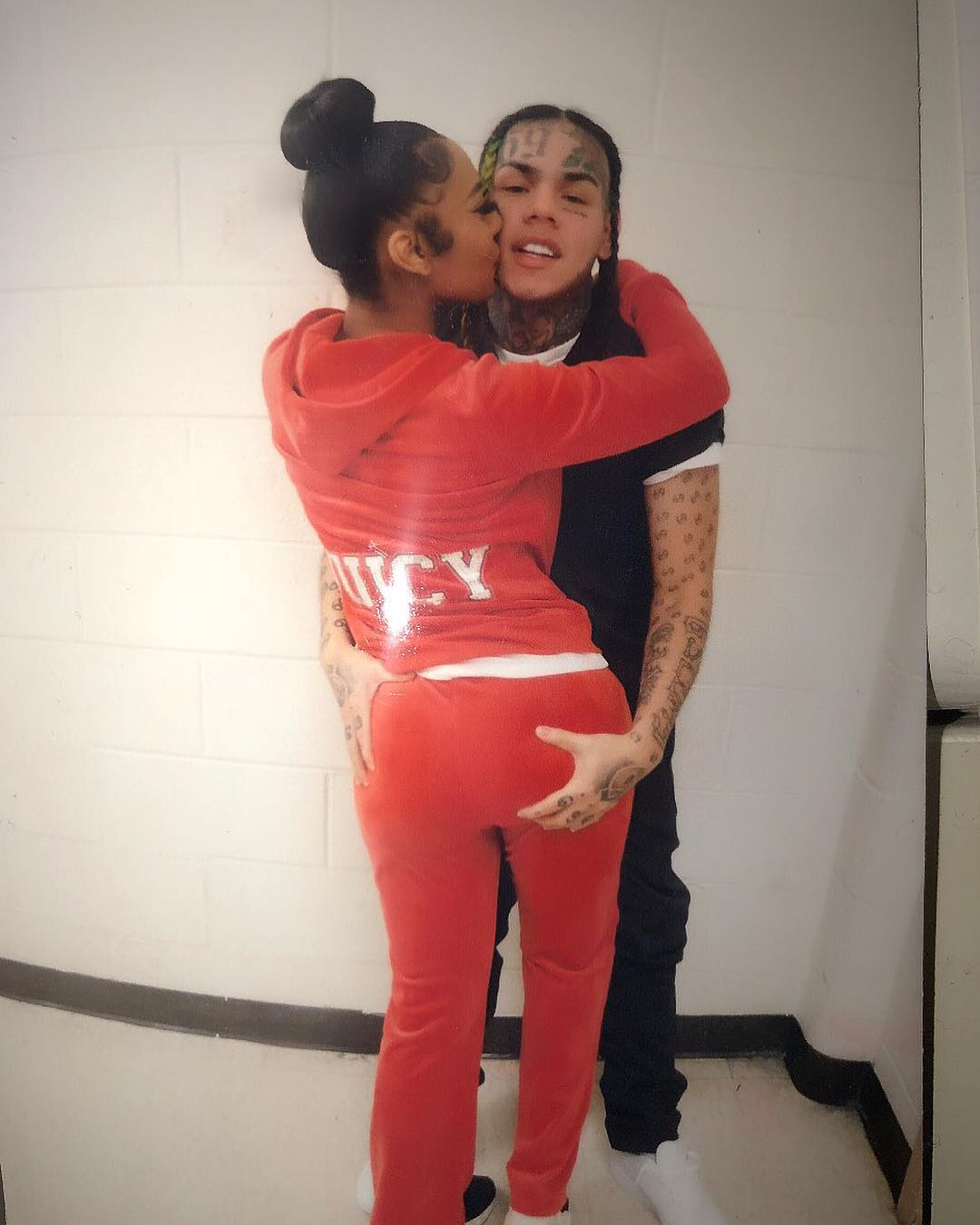 In March, she stepped forward to address rumors claiming that the two have broken up. The Instagram model posted a photo herself and 6ix9ine holding hands, which she captioned "Forever."
Tekashi69 is currently in a detention center in Brooklyn awaiting sentencing after copping a plea deal in his racketeering case. He is facing up to 47 years behind bars for his cooperation with the feds, but could ultimately serve little to no jail time. Since taking the plea deal in January this year, at least five his former associates have pleaded guilty to charges laid against them including his former manager Kifano "Shotti" Jordan and Treyway member Jamel "Mel Murda" Jones.
Jordan is facing up to 15 years in prison for pleading guilty to the crimes which include armed robbery and drug trafficking.