Shenseea Trolls Teejay Savagely On The Gram Previews New Collab – Urban Islandz
Shenseea Trolls Teejay Savagely On The Gram Previews New Collab – Urban Islandz
77
Shenseea and Teejay got a new collaboration on the way.
The Romeich Entertainment deejays preview a new track coming out soon, but before we get the track, Shenseea had to troll Teejay on the Gram. ShenYeng is a real gem for the culture, he goy personality will sure put a smile on your face this Easter Weekend, but it comes at a cost for the Uptop Boss who didn't respond to the comment.
Teejay posted a video previewing some new music with Jordan Chimney. Shenseea commented on the video saying, "Ya go buck me wid u farrid." Several her ShenYeng fans replied to her comment with laughing emojis.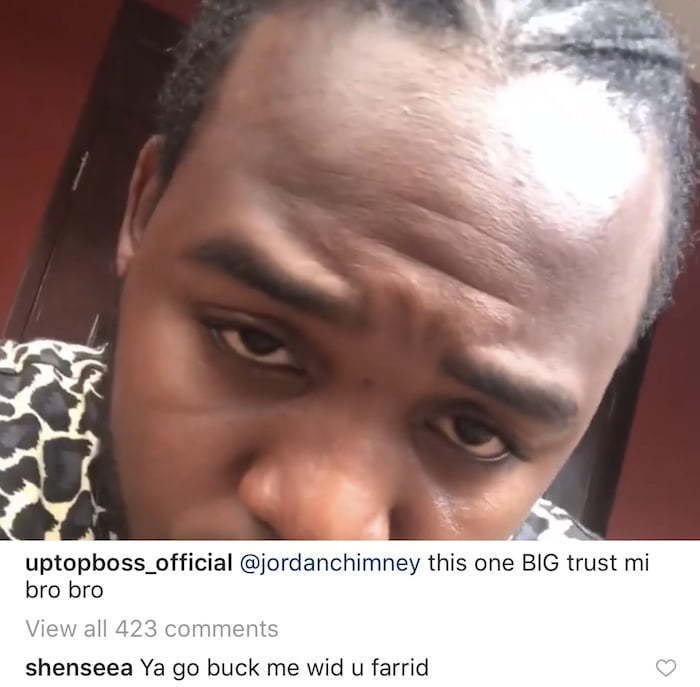 On another note, Shenseea and Teejay were both spotted in the studio recently, and they gave us a preview their upcoming collaboration. The track sounds fire. The preview is also good news for the dancehall diva who sustained a vocal cord injury recently that threatened her music career.