Offset Reunited With His Father After Haven't Seen Him In 23 Years – Urban Islandz
Offset Reunited With His Father After Haven't Seen Him In 23 Years – Urban Islandz
79
Offset has reunited with his father after 23 years.
The Migos rapper posted an emotional video on his Instagram showing he and his father hugging and embracing each other. Offset told his fans that he has not seen his father in 23 years but he is now happier than ever to meet him. The video is posted below and it's even emotional for us to watch. Offset stocks just went up ten fold after watching the clip and reading what he wrote in the caption.
"DREAMS DO COME TRUE HAVEN'T SEEN MY FATHER IN 23 YEARS," the rapper wrote. "AND I STILL LOVE HIM THE PAST IS THE PAST AND THE PRESENT IS ALL WE HAVE TO RELY ON WE NOT PERFECT IN ANY SHAPE OR FORM I LOVE YOU POPS !!! NO MATTER WHAT!!!!"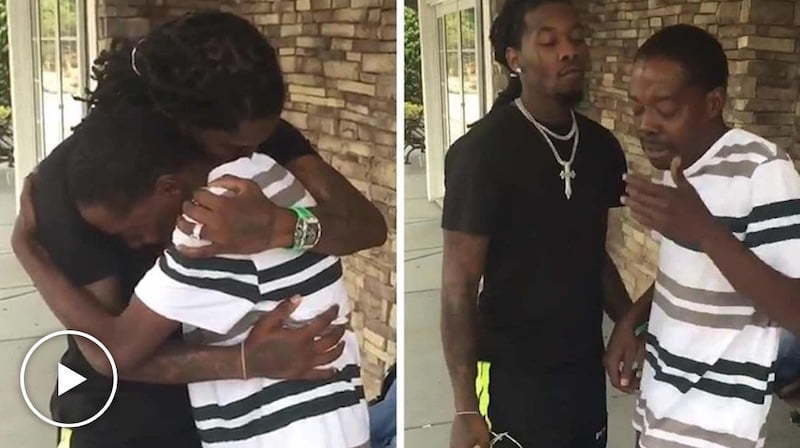 Offset's father was crying the whole time. The Culture rapper, who is now 27 years old, grew up with his mother and his stepfather. In a recent interview on The Breakfast Club, Offset revealed that he hadn't seen his father since he was four years old. He also revealed that they haven't spoken to each other since 2016.
Since that interview, the rap star reconnected with his father and it appears that he is now ready to have a consistent relationship and put the past behind him.