NBA YoungBoy & Bodyguard Arrested After Fatal Road Rage Shooting At Trump Hotel – Urban Islandz
NBA YoungBoy & Bodyguard Arrested After Fatal Road Rage Shooting At Trump Hotel – Urban Islandz
93
NBA YoungBoy and his bodyguard are now in police custody following a drive-by shooting just outside a Trump hotel in Miami on Sunday.
Urban Islandz previously reported that YoungBoy Never Broke Again was shot at and his girlfriend injured in the shooting incident, but his bodyguard shot and killed the shooter. The full details are just coming in, but we can report that police detained the rapper and his bodyguard whose name was not released. We're told that a 19-year-old female, believed to be the rapper's girlfriend, was taken to a hospital for non-life threatening gunshot wounds.
DJ Akademiks revealed on Twitter that the shooter sprayed NBA YoungBoy's vehicle with an AK-47 style weapon. The Baton Rouge rapper's bodyguard then chased down the shooter and shot him in the head killing him on the scene.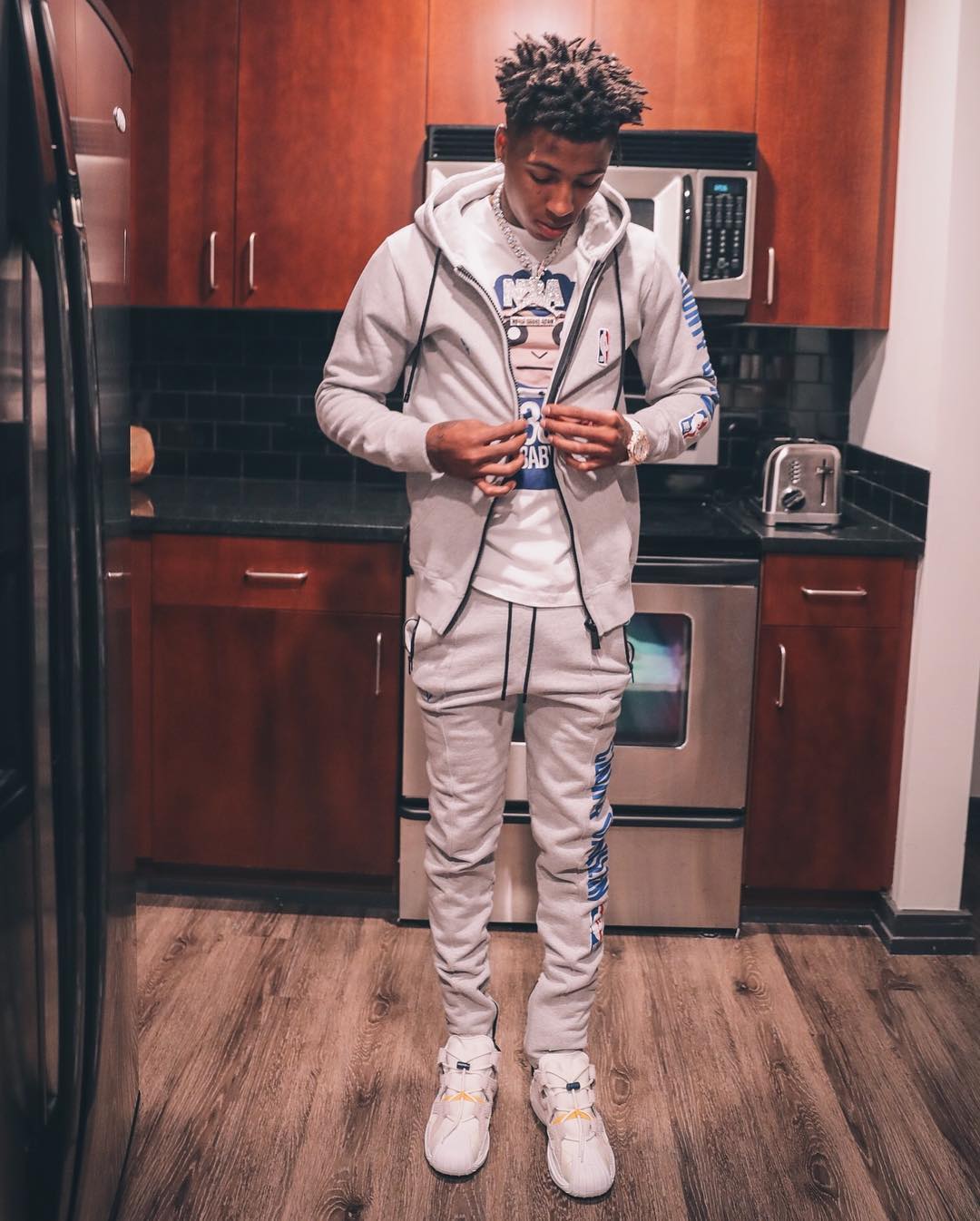 "They are now saying the girl who got shot who was with NBA Youngboy was 19.. and he's detained," AK tweeted. "Also police detained NBA Youngboy security who went after and killed the person who sprayed NBA Youngboy vehicle with what cops think was a AK 47 type gun."
We're told that no charges were laid against NBA YoungBoy and his bodyguard, but cops are extensively investigating the shooting. Sources told us that because one person was killed and another shot and injured; it's standard procedure for cops to detain persons involved in the shooting.
One local news outlet reported that the shooting stemmed from a road rage, while other sources are saying that YoungBoy was the intended target in the shooting. Police ficers in Miami are expected to release a statement soon shedding some more light on what really went down.
They are now saying the girl who got shot who was with NBA Youngboy was 19.. and he's detained. Also police detained NBA Youngboy security who went after and killed the person who sprayed NBA Youngboy vehicle with what cops think was a AK 47 type gun.

— DJ Akademiks (@Akademiks) May 12, 2019
Reports are saying NBA Youngboy was shot at and his girlfriend got hit then his bodyguard may have killed the shooter. Here is police responding to the scene pic.twitter.com/HzZpN0LX

— DJ Akademiks (@Akademiks) May 12, 2019
Reports are saying NBA Youngboy was shot at and his girlfriend got hit then his bodyguard may have killed the shooter. Here is police responding to the scene pic.twitter.com/HzZpN0LX

— DJ Akademiks (@Akademiks) May 12, 2019
pretty sure someone just tried to do a drive by on @GGYOUNGBOY #shooting #miami @CBSMiami pic.twitter.com/oPcTWzc0ke

— m (@madisonXcassidy) May 12, 2019