NBA YoungBoy Blast Tekashi69 Baby Mama Sara Here Is What She Said – Urban Islandz
NBA YoungBoy Blast Tekashi69 Baby Mama Sara Here Is What She Said – Urban Islandz
79
NBA YoungBoy wants Tekashi69 baby mama Sara Molina to keep his name out her mouth.
Just like Tekashi 6ix9ine before going to jail, his baby mama Sara is out here making a lot enemies. This week she said some stuff about NBA YoungBoy that caught his attention, and now he is clapping back. If you're an avid follower the Baton Rouge rapper and his music, then you would know that he can get from zero to a hundred real quick. Over the past couple weeks, we've seen him going f on his fans at his concerts and his ex-girlfriend Yaya Mayweather for slashing the tires on his Maybach.
In this case, YoungBoy Never Broke Again is getting a lot support for clapping back at Tekashi69 baby mama who appeared on Adam22 podcast recently. According to Sara Molina, YoungBoy is just an angry kid. She detailed a direct message exchange between the two them where she said that YoungBoy was very aggressive and angry leading her to check him over it.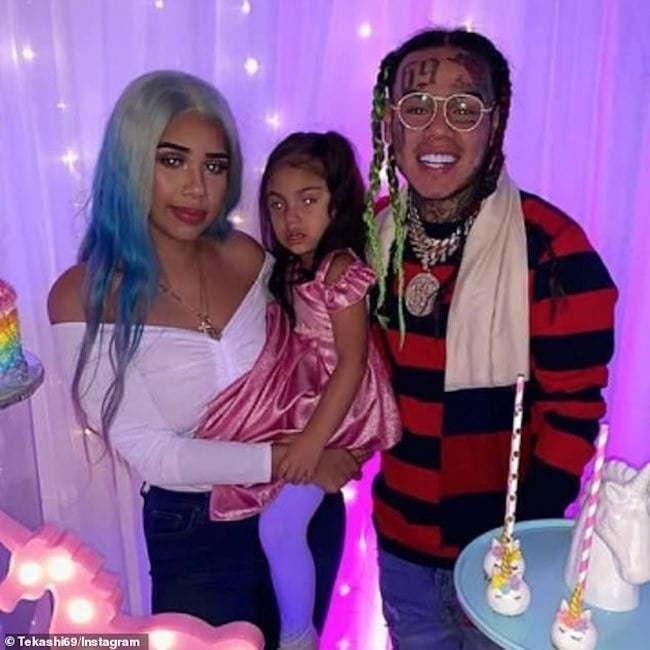 In his defense, NBA says Sara don't even know him, and then he called out Adam22 to stop bringing clout chasing females on his podcast to lie on his name. The Louisiana rapper denied that he ever slide into her DM and curse her out. Nevertheless, Sara Molina maintained her side the story, saying that YoungBoy is an "angry little boy."
Things might turn out different if somehow they crossed path.