Nas & Remy Ma Tribute JAY-Z After Historic Webster Hall Performance – Urban Islandz
Nas & Remy Ma Tribute JAY-Z After Historic Webster Hall Performance – Urban Islandz
79
Nas & Remy Ma pays homage to JAY-Z following a well-received performance at the Webster Hall in New York.
JAY-Z was in fine formed as he brought the house down at the newly renovated Webster Hall. The rap legend brought out Nas, Cam'ron and more for the special event where Beyonce was also in attendance. Both Nas and Cam'ron are longtime foes Hov who are now friends. This morning, Nasir Jones posted a tribute message for his former foe turn friends after the two performed together.
"You represent an era when albums were very raw, bold and true to self… and you still do!" Nas wrote. "Last night was Epic, you gave life to songs that get forgotten or slept on …it was an honor to share the stage with you and to be a part Bsides. #BSides2."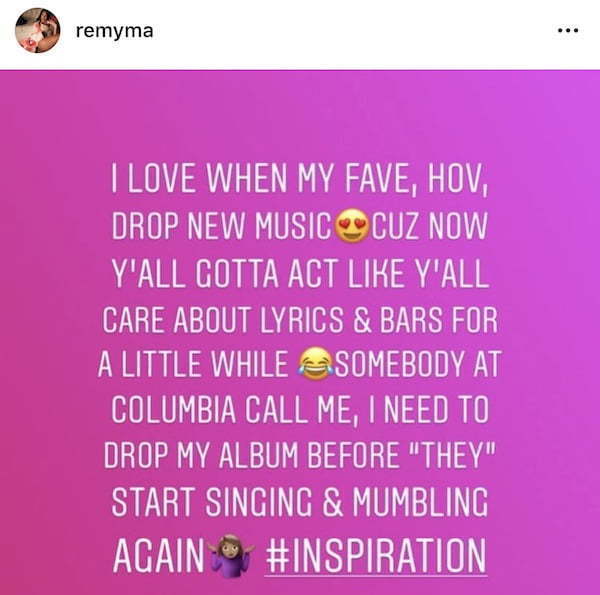 Remy Ma called out some hip hop fans who she claims only act like they care about lyrics when JAY-Z drop new music. "I LOVE WHEN MY FAVE, HOV, DROP NEW MUSIC CUZ NOW Y'ALL GOTTA ACT LIKE Y'ALL CARE ABOUT LYRICS & BARS FOR A LITTLE WHILE SOMEBODY AT COLUMBIA CALL ME, I NEED TO DROP MY ALBUM BEFORE "THEY" START SINGING & MUMBLING AGAIN #INSPIRATION," she wrote.
JAY-Z also paid homage to the late Nipsey Hussle who was shot and killed in Los Angeles almost a month ago. "Gentrify your own hood before these people do it / Claim eminent domain and have your people move in / That's a small glimpse into what Nipsey was doing, for anybody still confused as to what he was doing," Hov raps as the audience applaud him.