Kid Cudi Summons Eminem For A Feature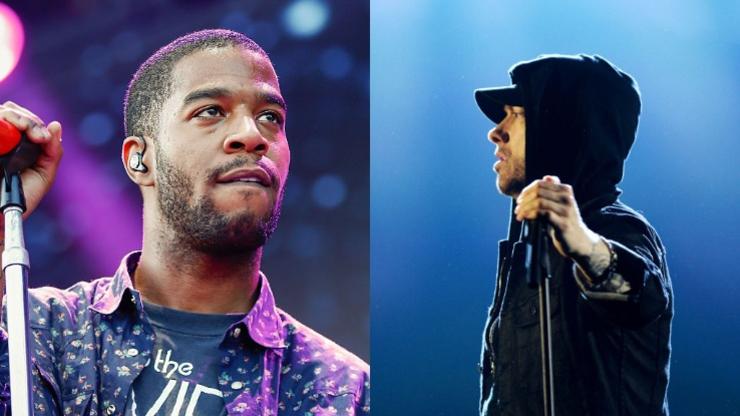 Kid Cudi Summons Eminem For A Feature
37
Eminem has always been a respected figure in the game, especially for those who value his lyricism, and it feels like rappers are beginning to celebrate his legacy more openly than ever before. Ever since Music To Be Murdered By landed back in January (when the year seemed so promising), Drake paid homage to his flow on "Chicago Freestyle,"Rakim touted him as one of his favorite emcees, Snoop Dogg declared him to be rap royalty, and now Kid Cudi has pledged allegiance to Slim Shady's cause.
Scott Dudelson/Getty Images
With his upcoming album Entergalactic set to arrive at some point in 2021, Kid Cudi has officially lit the bat signal in an attempt to summon Eminem to the studio, presumably for a feature. Taking to Twitter, Cudi fired off an SOS reading: "@Eminem rap God. Help!" While not a direct call for collaboration, the implication is certainly heavy. Especially given Em's recent willingness to dole out featured verses, having appeared on tracks with Logic, Fat Joe, and Jessie Reyez in recent memory.
It wouldn't be the first time the pair connected for a track, with Em having previously produced Cudi's "I Hear Them Calling" track — a song that never had an official release. It would be certainly interesting to see them work on something new together, and given that Cudi appears to be in the midst of album-mode, we can only hope he's working behind the scenes to make this happen.