Kevin Durant Claps Back At "Sensitive" Fans On Twitter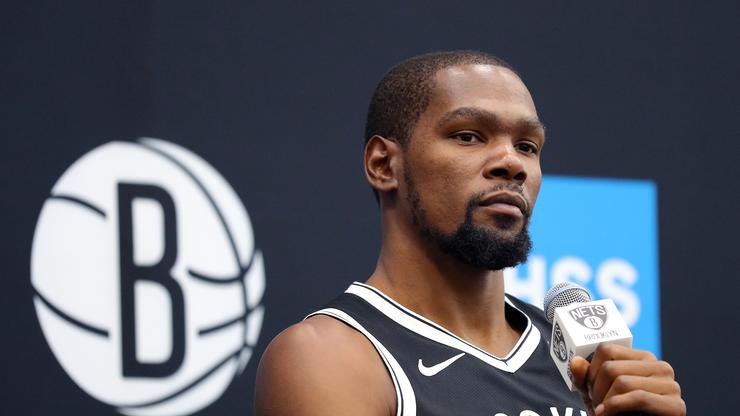 Kevin Durant Claps Back At "Sensitive" Fans On Twitter
5356
Kevin Durant has always been known as an NBA player who doesn't mind to engage with the fans on social media. He used to do all of his antics burner account but after he accidentally told on himself, he began to respond to people on his main account. During his injury rehab, Durant has been particularly chatty on Twitter, especially with those who question his abilities as a basketball player. He even likes to go back and forth with individuals who have something to say about his free agency decisions.
Today, KD had time for one fan in particular, who decided to talk about how he would feel if Giannis Antetokounmpo left the Bucks. The fan likened it to KD's situation in OKC and clearly, Durant didn't like the comparison. KD ended up clapping back at the fan with a quick retort, before going back and forth with other Twitter users who decided to chime in.
Durant got pretty sarcastic during the interactions although that's what we come to expect from him these days. You can always count on him to defend his own honor and in a way, it's why he is so beloved by a specific section of the NBA fanbase.
Hopefully, he can get back on the court in short order, so he can let his game do the talking.