Karl-Anthony Towns Posts Mother's Day Tribute To His Late Mother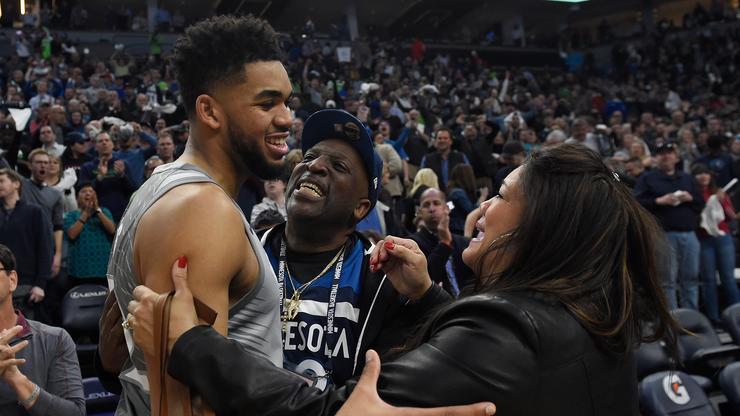 Karl-Anthony Towns Posts Mother's Day Tribute To His Late Mother
63
In honor of Mother's Day, Timberwolves Forward Karl-Anthony Towns posted a tribute to his late mother, Jacqueline.
Hannah Foslien / Getty Images
The post shows a screen of a text exchange between the two this past Christmas: "My Son it seemed like I closed my eyes for just a moment and suddenly a man stood where a boy used to be, I (may) not carry you in my arms anymore but I always carry you in my heart. You are the sweetest present life has ever given me," his mother writes.
Towns spoke about COVID-19 after his mother was placed in a medically-induced coma in April.
"I think it's important that everyone understands the severity of what's happening in the world right now with the coronavirus, and I think where my life is right now could help, so I decided to do this video and give you an update of where I'm at," Towns said. "I've just been getting updates on her condition. It's rough, and day by day we're just seeing how it goes. We're being positive; I'm being very positive. So I'm just keeping the strength up for everybody and my family."
Jacqueline Towns passed on April 13, due to complications from the coronavirus.
Check out a screenshot of the post here.<