Charles Barkley Divulges On Fallout With Michael Jordan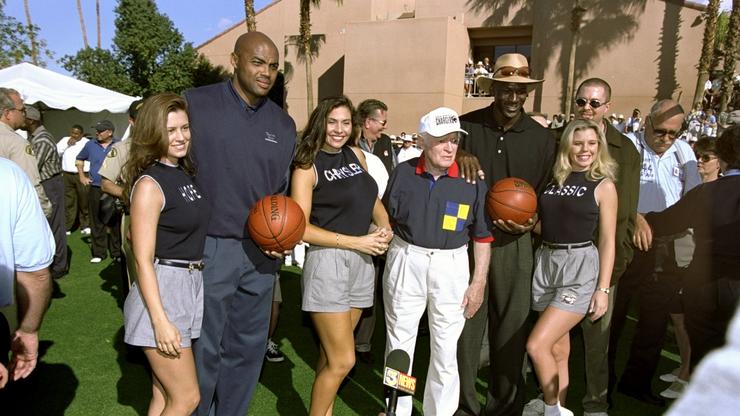 Charles Barkley Divulges On Fallout With Michael Jordan
55
Despite being rivals out on the court, Michael Jordan and Charles Barkley used to be quite close to one another. That all changed when Barkley made some comments about MJ's abilities as a general manager. Jordan ended up getting offended and now, the two don't talk to each other anymore.
During a recent interview for ESPN Radio, Barkley spoke about his feelings in regards to the fallout and noted that he feels hurt by it all.
"The guy was like a brother to me for, shoot, 20-something years," Barkley said on Tuesday. "At least 20-something years. And I do, I feel sadness. But to me he's still the greatest basketball player ever. I wish him nothing but the best. But, there's nothing I can do about it, brother."
Mitchell Leff/Getty Images
Barkley also reiterated that he doesn't think he was too out of line with his comments towards the Chicago bulls legend and that this whole mess could have been avoided.
"The thing that bothered me the most about that whole thing, I don't think that I said anything that bad," Barkley told ESPN Radio of the rift. "I'm pretty sure I said, 'As much as I love Michael, until he stops hiring them kiss-a—es, and his best friends, he's never going to be successful as a general manager.' And I remember pretty much verbatim I said that."
Clearly, Barkley would like to reconcile with the GOAT but knowing MJ, those feelings probably aren't reciprocal.
[Via]