Carnage Says Drake Abs Faker Than Nicki Minaj Booty 6 God Claps Back – Urban Islandz
Carnage Says Drake Abs Faker Than Nicki Minaj Booty 6 God Claps Back – Urban Islandz
82
Drake Abs are fake, at least so said his friend Carnage.
The OVO rapper is currently in Turks and Caicos living his best life, and while he is at it, he is showing f his abs while flexing his muscles and private jet on the Gram. Clearly, Drake has been eating well and working out hard. Perhaps he went the easy route and get some plastic surgery done, at least that is what Carnage is alleging.
"I forget what it's called but I remember the feeling," he wrote. "You got fake ab surgery in Colombia you ain't foolin anybody."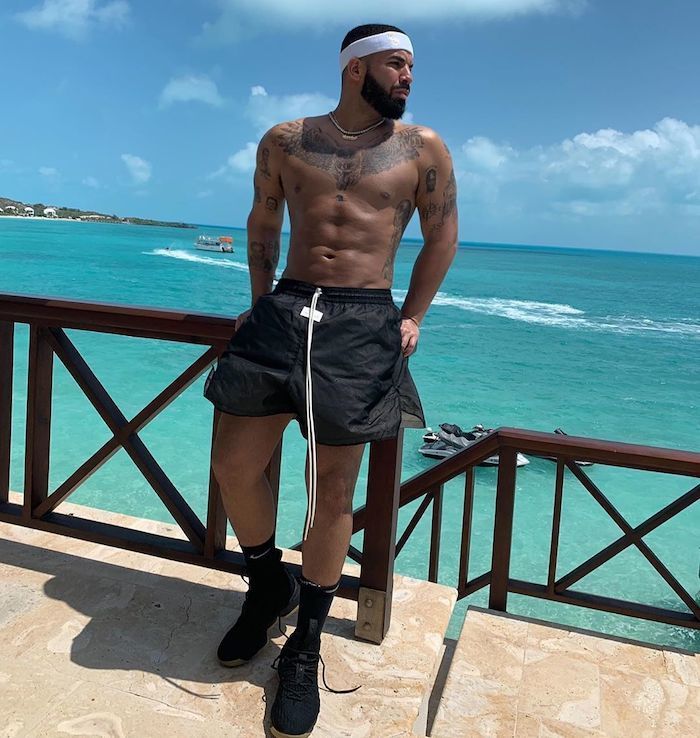 Drake quickly clapped back at Carnage, who is is or at least was his friend. "@carnage is this cause you are angry about the one thing that happened with that one person the other day that you thought was your wifey," the 6 God.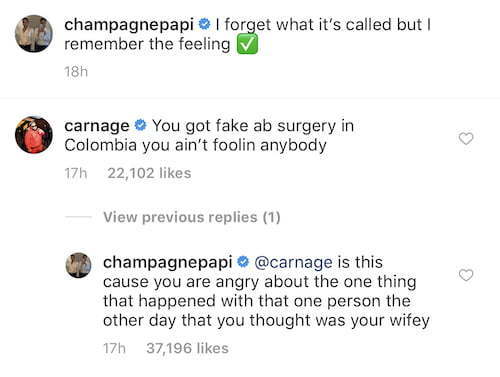 Drake and Carnage previously performed together when Drizzy brought him out on his "Assassination Vacation" tour stop in Amsterdam earlier this year. Despite their friendship, the two have yet to record a collaboration together so perhaps it's time to get that done. A fitting title would be "Fake Abs In Colombia."
This is all good social media friends trolling friends, so don't take it too seriously.