Bow Wow Trolls Drake After Golden State Warriors Beat Raptors In Game 5 – Urban Islandz
Bow Wow Trolls Drake After Golden State Warriors Beat Raptors In Game 5 – Urban Islandz
8755
Bow Wow took a few shots at Drake after Golden State Warriors defeated Raptors in Game 5.
In what turned out to be a nail-biting finish to Game 5 the NBA finals in Toronto, the Warriors went home with a win with the next game on their home court. Drake was at the game, and he was not too happy about the L that his home team took. Bow Wow ceased on the opportunity to troll the 6 God.
Within minutes after the game, Shadmoss posted a photo Drake wearing a Golden State Warriors jersey while Kevin Durant stands in the background saying "Not tonight." It's highly unlikely that Bow Wow will get a response from Drizzy who has bigger fish to fry with the likes Draymond Green and his frenemy Steph Curry.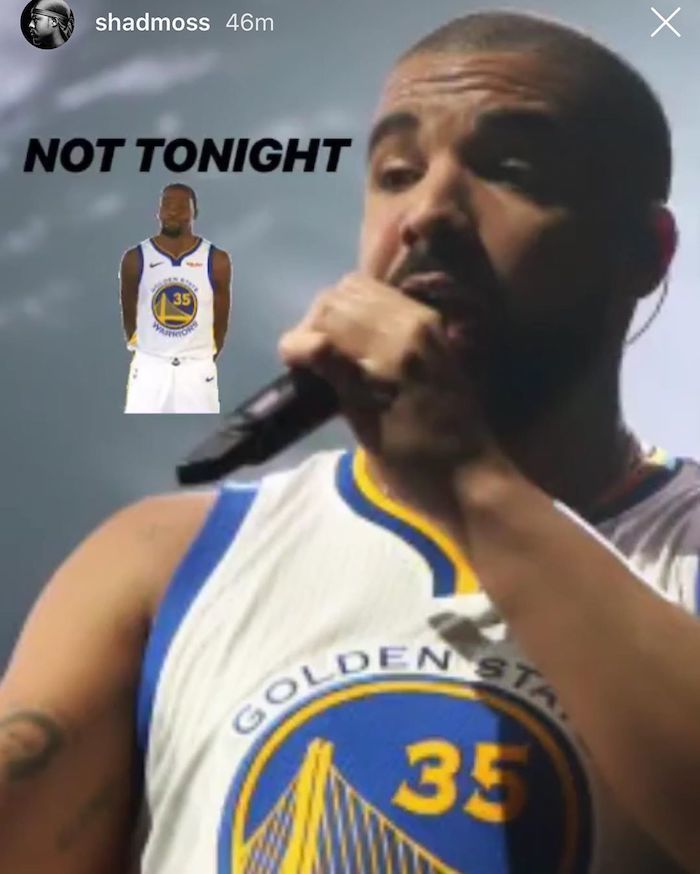 Since the start the series, Drake has been trolling Green, Curry, and Durant almost every game. The Raptors are leading the series 3-2, and some fans credited Drizzy's courtside antics for inspiring the team to pull f some major upsets this season the NBA. If they win the finals, it would be their first NBA title, and Toronto would be celebrating for the rest the summer for sure.