Billie Eilish Says Oscars Performance Was 'Trash' Because She Had a Cold: Watch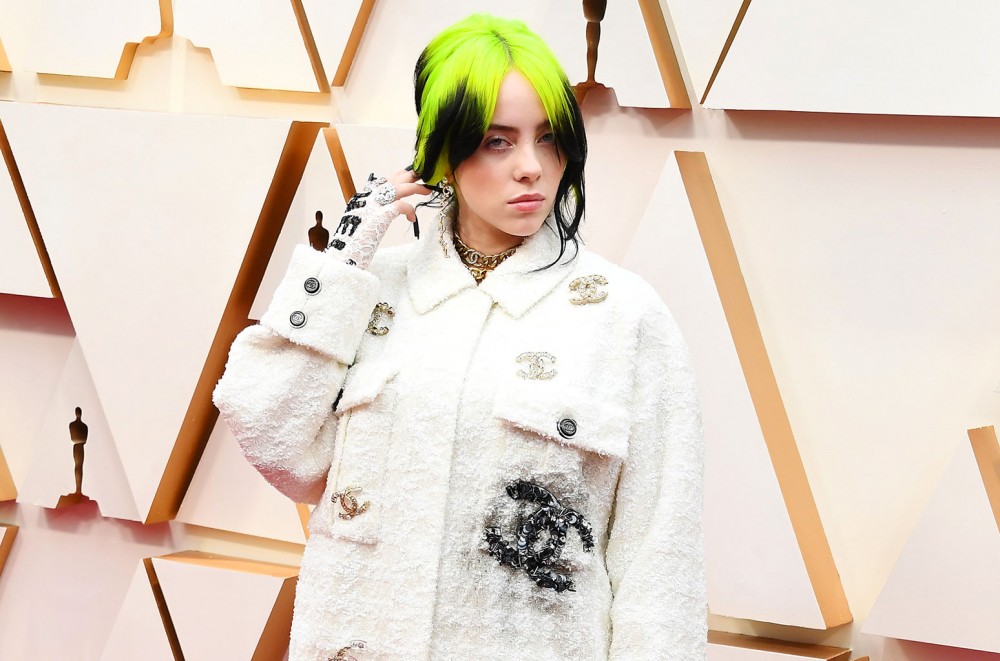 Billie Eilish Says Oscars Performance Was 'Trash' Because She Had a Cold: Watch
76
She also described the long process of writing the new James Bond theme 'No Time to Die.'

You may have enjoyed watching Billie Eilish and brother Finneas cover the Beatles' "Yesterday" at Sunday night's Academy Awards, but the "Bad Guy" singer says she has one word for how she did in her big Oscars debut: "Garbage."
"I was sick for all of the Oscars, I bombed that performance," she told Apple Music's Zane Lowe in a new interview, in which she appeared to still be under the weather. "That was trash."
Lowe strongly disagreed as Eilish explained that in addition to not feeling physically well, she also felt like the outsider among the Hollywood glitterati. "At least the Grammys wasn't as scary because it was, like, artists," she said. "And it felt like my people, it felt like, 'Oh, look, a bunch of artists!' And I knew a lot of them already and I'd met them and they knew of me."
In the Skype chat, Eilish also revealed that though her debut as a James Bond singer — her co-write with Finneas on "No Time To Die" from the upcoming Bond movie — dropped on Thursday (Feb. 13), the dynamic sibling duo have actually been thinking about 007 for years. "Two years ago we were like, 'Would it be crazy to make a song for the Bond movies? Like, wouldn't that be dope?'" she said with a laugh.
They kept "subliminally" pitching their take on the British superspy through their music for the past few years, even writing a number of songs they thought sounded Bond-y, but which never came out. "It was honestly a great process," she said of the way the song came together. After seeing the first scene of the script, the brother and sister act hunkered down for three days to write the song in Texas and then recorded it in a bunk on their tour bus.
The best part was it was a very collaborative process, with the Bond team interested in hearing Eilish's feedback. "We worked with Hans [Zimmer] and the entire orchestra," she said of the Oscar-winning composer who helped give the moody tune a lush arrangement. "They recorded all of the orchestra when we went there… It went through a lot of different versions and then we got it. We all worked really hard, Hans was incredibly easy to work with and he's so funny and it was a really good, collaborative experience."
The song, which also features guitar from Smiths legend Johnny Marr, will be heard in the upcoming 25th Bond film of the same name, which opens on April 10.
Watch the Zane Lowe interview below.
---