Big Sean Shout-Out Ex Ariana Grande On DJ Khaled's New Track "Thank You" – Urban Islandz
Big Sean Shout-Out Ex Ariana Grande On DJ Khaled's New Track "Thank You" – Urban Islandz
83
Big Sean shout-out his ex-girlfriend Ariana Grande on his new song with DJ Khaled, "Thank You."
Big Sean has a lot to give thanks for and his ex-girlfriend Ariana Grande is one them. You can recall that last fall Grande dropped f a song title "Thank U, Next" where she referenced several his exes including the Detroit rapper who she said can still get it. On his new track, BS returned the favor and thanked the pop star while didn't explicitly state what he was thanking her for, nor did he mention her by name.
"Plus I gotta thank my exes on some "thank u, next" sh*t / And all the old times that gave me new perspectives," BS raps.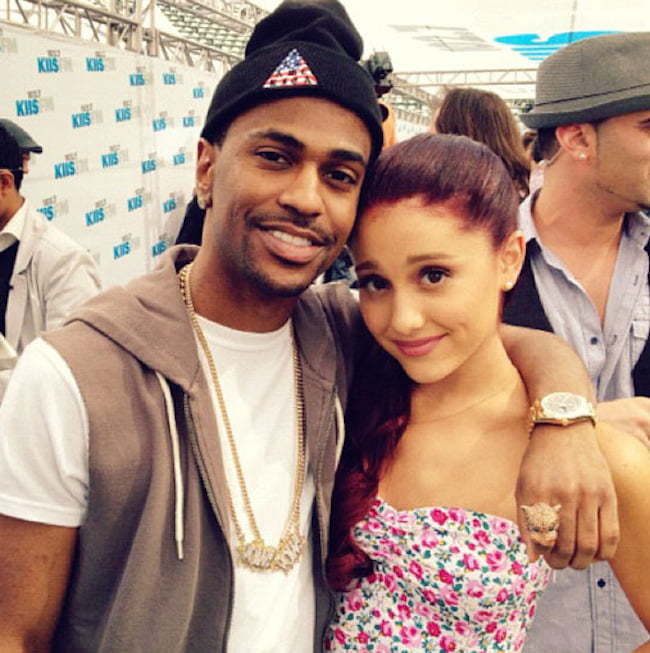 Big Sean and Ariana Grande dated between 2014-2015 before parting ways. In February this year, the two were spotted in Sean's car in the parking lot a studio in Los Angeles. The photos sparked rumors that they were getting back together, but it turns out that is not the case.
Big Sean and his ex-girlfriend Jhene Aiko reunited last week and shared a candid photo themselves hanging out in a scenery that appears to be a beach. The pic sparked rumors that they've rekindled their relationship, but neither them confirmed those reports.
The G.O.O.D. Music rapper is currently working on his new album, due sometime this year. In the meantime, you can enjoy two songs featuring Big Sean on DJ Khaled's new album, Father Asahd, out now.