50 Cent's Estranged Son Reacts To 6ix9ine's Comments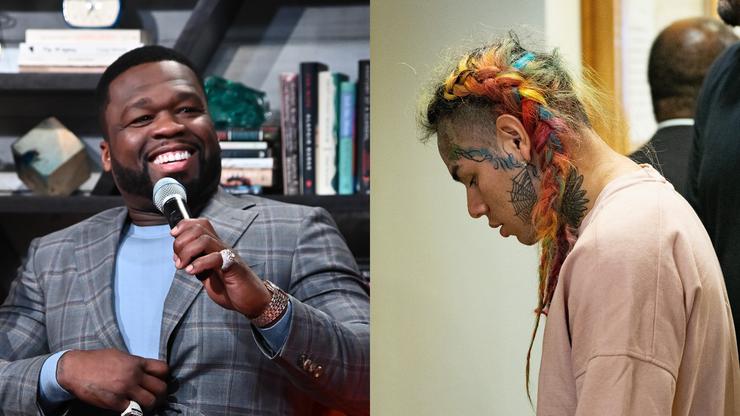 50 Cent's Estranged Son Reacts To 6ix9ine's Comments
50
6ix9ine is out of prison but that doesn't mean his "father" 50 Cent will be paying him a visit anytime soon. In fact, they probably won't ever be seen around each other on account of 6ix9ine's testimony against other members of the Nine Trey Gangsta Bloods. Though at one point, they were incredibly tight, Fif has since admitted that he knew that 6ix9ine was no good but recently, he admitted that there won't be any chance of the two working together.
"I wouldn't work with him. What it is, is it's just against the way I grew up," Fif said. It didn't take long for 6ix9ine to conjure up a response. 6ix9ine's been surprisingly low-key on social media since returning to the free world. "Won't be the first time 50 abandons his son… lemme just mind my business," 6ix9ine commented.
Of course, this prompted Fif's biological son to chime in with a very brief response. A clip surfaced online where Pop Smoke and Lil Tjay's "Mannequin" is playing in the background, though Marquise Jackson puts it on pause briefly to share a message in response to 6ix9ine's comment. "I don't give a fuck what a rat say," he said before resuming the track.
Though brief, it's apparent that Marquise Jackson isn't interested in getting in the middle of whatever tension is between his estranged dad and 6ix9ine.